這位女士5天前扭傷左踝,
左踝外側腫痛,無法踩地。
有骨折嗎 ??
This lady sprained her leg 5 days earlier and complained painful swelling  preventing her from walking since then. Fracture or not ?
20160913
讓我們放大來看標示處,
也就是理學檢查上最明顯的痛點。
似乎不是很平整和連續喔。
The marked sites were the most painful points.
The cortical margins are not smooth.
---
縱向掃描看出腓骨處的不連續
Longitudinal scan showed discontinuous cortical surface on distal fibular bone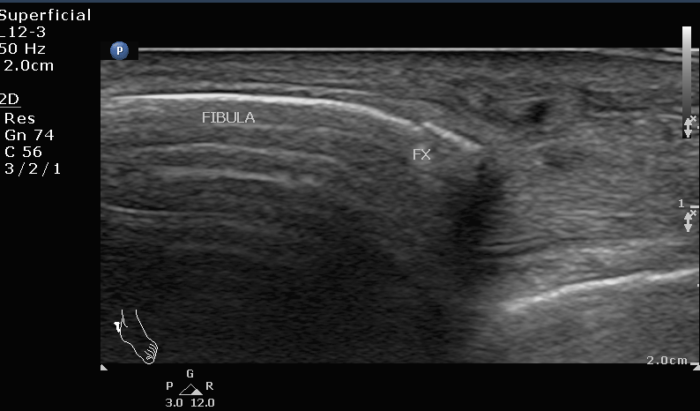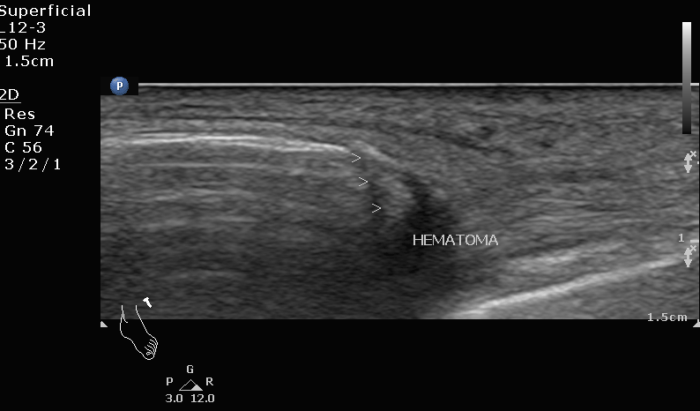 橫向掃描也同樣發現不連續性和微小碎骨
Transverse scan showed the discontinuity and tiny fragments.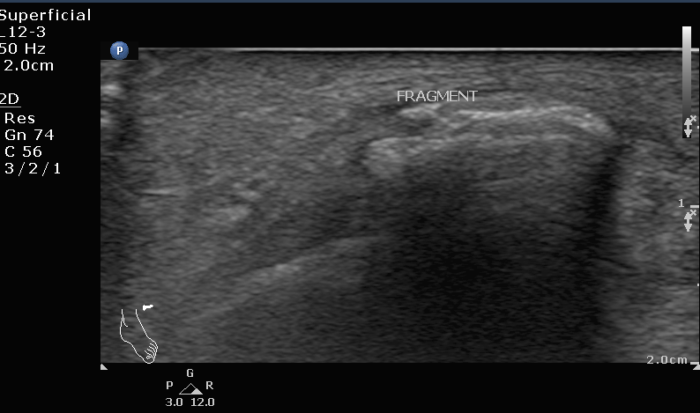 脛骨的連續平滑面可供參考
We use the smooth and continuous cortical surface of tibial bone for comparison.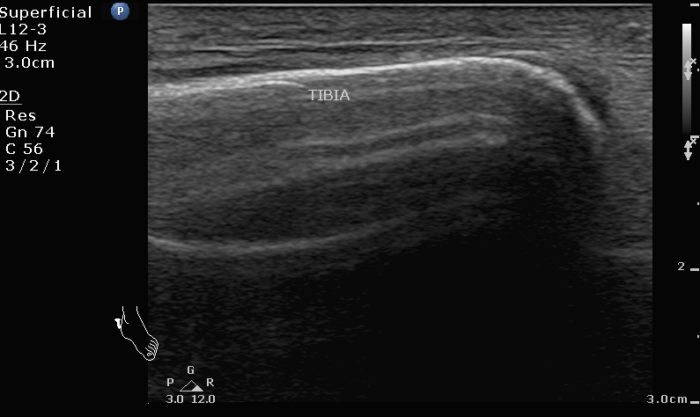 Take Home Message
X光在細小骨折時不一定能正確顯現出來或第一時間被正確判讀
患者的主訴和確實的理學檢查可以用來和檢查工具相輔相成
配合高解析的線形探頭可以做為不明顯骨折的輔助診斷工具
臨床不確定時,固定患部,短時間內約回骨科門診追蹤

For occult fracture, X-ray has its limitation 
History and physical examination can assist to order & review the imaging findings
High frequency linear transducer can be used as an adjuvant modality for occult fracture diagnosis
When in doubt, immobilise injured parts and assign orthopaedic follow up